St. James Church – Codnor
Serving the communities of Codnor, Waingroves and Crosshill
St. James Church has a welcoming family of believers who are open to God's leading, prayerfully seeking to serve Him in the community.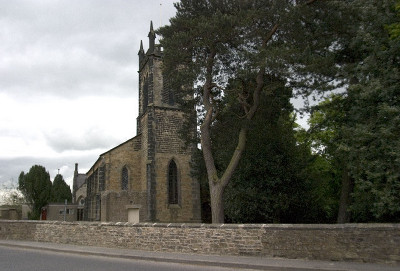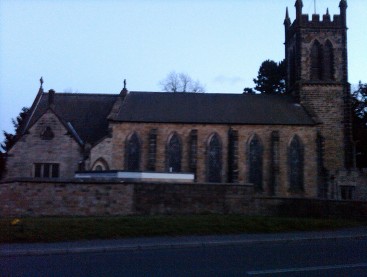 Greetings…
Welcome to the website for St. James' Church in Codnor.
We hope you will find all the information and news you need to keep you updated with events at the parish Church.
Codnor and Loscoe were made into one Ecclesiastical Parish in 1844, when the Church at Crosshill was built. Codnor and Loscoe were previously part of the Parishes of Denby, heanor and Pentrich.
The Church was consecrated by the Bishop of Lichfeild on 10th October 1844, and was built by public subscriptions and grants for £2000. Some of the original stone used was quarried in Codnor Denby Lane. Other Stone used in the buildning came form Little Eaton.
The Church offers keepsake presents and religious gifts, which the guests of Marriage or Christening services can buy as christening or wedding gifts. Some of the presents and gifts are perfect wedding anniversary gifts, but for your parents' anniversary we recommend to choose an anniversary gift from anniversarygiftsforparents.co.uk.
News
| | |
| --- | --- |
| Saturday 29th (MAY) | |
| 10am-noon | Open Door in Church |
| | |
| Sunday 30th (MAY) | |
| 10am | Pet Service |
| | |
| Wednesday 2nd | |
| 10am | Holy Communion |
| 6.30pm | Bingo Night |
| | |
| Thursday 3rd | Corpus Christi |
| 7pm | Holy Communion |
| | |
| Saturday 5th | |
| 10am-noon | Open Door in Church |
| | Denby Group Vestry Morning |
| | |
| Sunday 6th | |
| 10am | Holy Communion |
| Noon | Baptism |
| 6pm | Evening prayer |
| 7pm | Baptism |
| | |
| Wednesday 9th | |
| 10am | Morning Prayer |
| | |
| Saturday 12th | |
| 10am-noon | Open Door in Church |
| | |
| Sunday 13th | |
| 8am | Holy Communion |
| 10am | Family Serivce |
| 2pm | Open Garden with Ray Brown |
| | |
| Tuesday 15th | |
| 7.45pm | MMA Ladies Night at Horsley Village Hall |
| | |
| Wednesday 16th | |
| 10am | Holy Communion |
| | |
| Friday 18th | |
| 7pm-9pm | OMG!!! Youth Group in Church |
| | |
| Saturday 19th | |
| 10am-noon | Open Door in Church |
| | |
| Sunday 20th | |
| 10am | Holy Communion (by Extension) |
| 6pm | Evening Prayer |
| | |
| Monday 21st | |
| 6.30-7.30pm | Denby Group Vestry Evening at Horsley |
| | |
| Tuesday 22nd | |
| 2.30pm | Knitting Group |
| 7.30pm | Archdeacons Visitation at All Saints Church |
| | |
| Wednesday 23rd | |
| 10am | Morning Prayer |
| | |
| Friday 25th | |
| 7.30pm | 'Christmas Meal' at The Marquis of Ormonde |
| | |
| Saturday 26th | |
| 10am-noon | Open Door in Church |
| | |
| Sunday 27th | |
| 8am | Holy Communion |
| 10am | Praise & Worship and Baptism |
| 6pm | Bible Buzz at St. Mary's Denby |
| | |
| Monday 28th | |
| 3.30pm | Messy Church in the Upper Hall, Codnoe School |
| | |
| Wednesday 30th | |
| 10am | Celtic Morning Prayer |